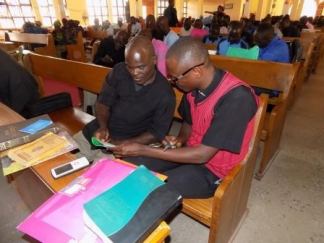 It focuses on working in partnership with churches on a non-denominational basis, offering trainings, discipleship, church planting, ministry materials and resources among others.
Core Contribution
GCM helps fulfill the Great Commission by building movements of multiplying churches and communities of disciples worldwide.
a)    Inspire vision and action toward the completion of the Great Commission; movements everywhere.
b)    Maximize by effectively using best practices and resources from within CCCI.
c)     Mobilize by collaborating with disciples, churches and partners.
d)   Multiply by training and coaching leaders for 4 generations and beyond.
e)    Measure by tracking global progress, learning and growing.